National Organization of State Offices of Rural Health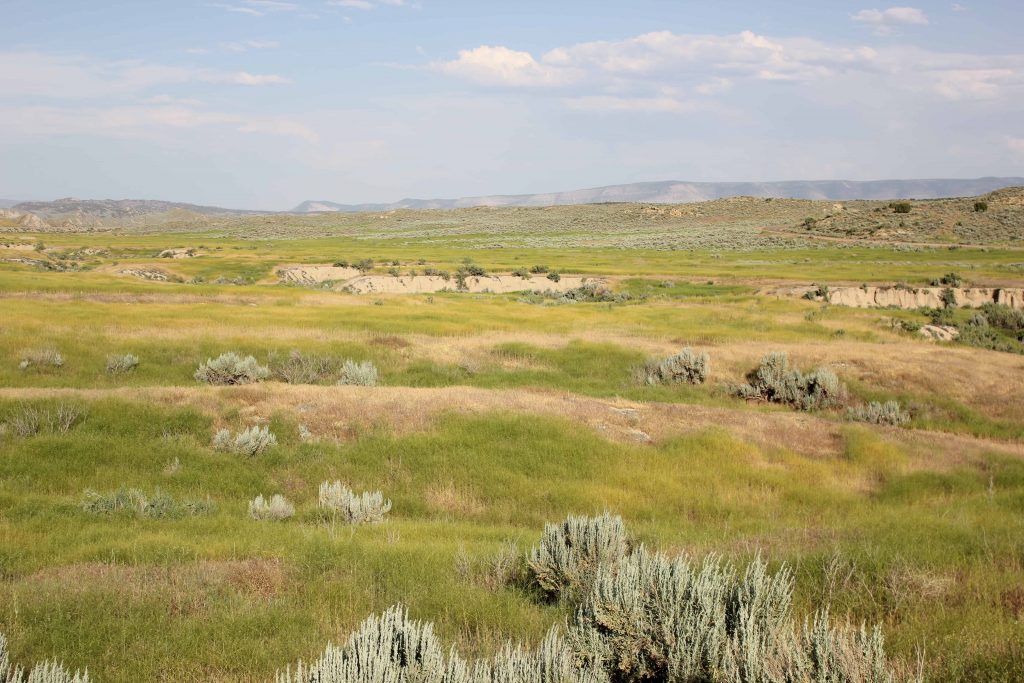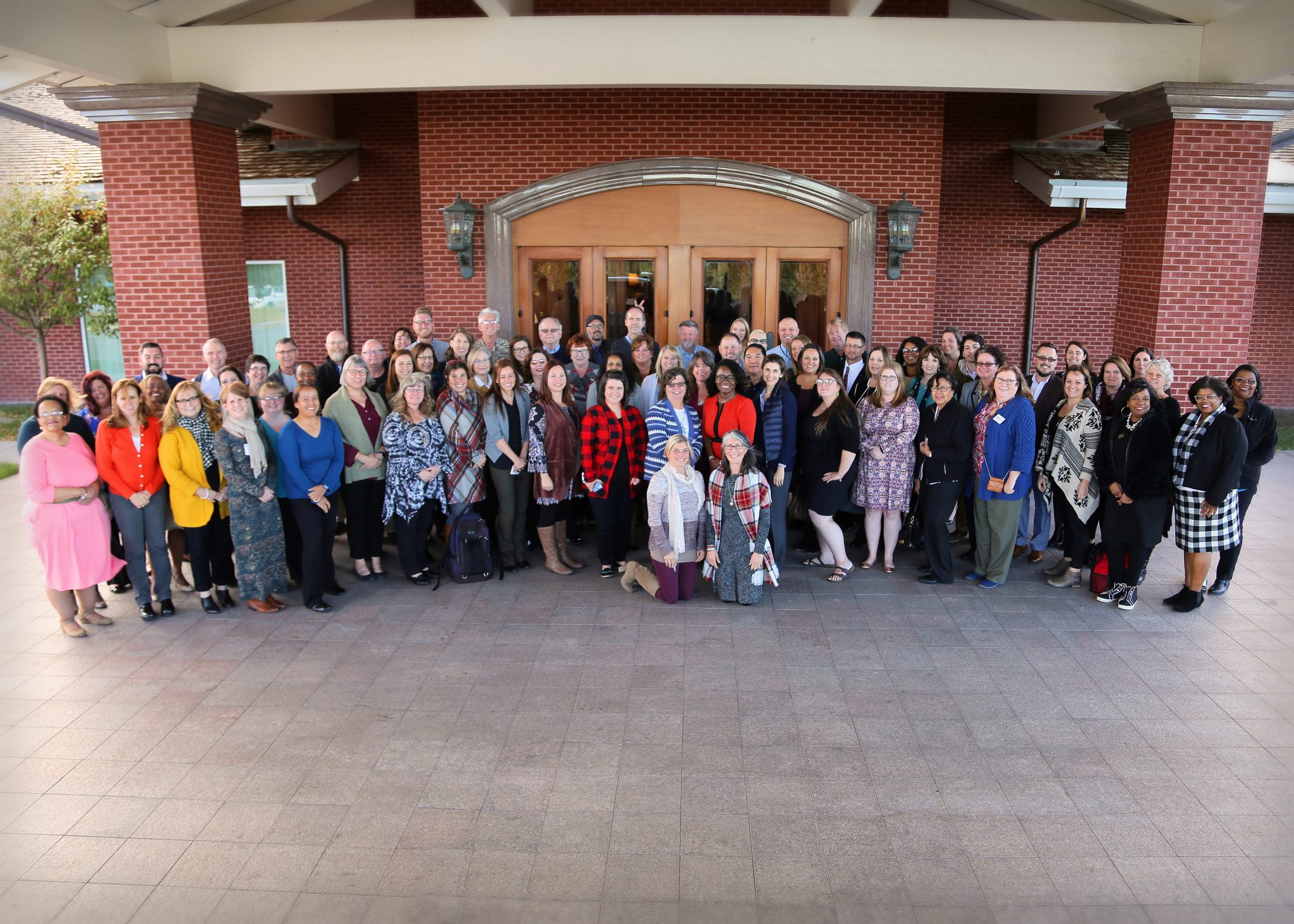 The National Organization of State Offices of Rural Health (NOSORH) was established in 1995 to assist State Offices of Rural Health (SORH) in their efforts to improve access to, and the quality of, health care for nearly 61 million rural Americans.
NOSORH enhances the capacity of SORH to do this by supporting the development of state and community rural health leaders; creating and facilitating state, regional and national partnerships that foster information sharing and spur rural health-related programs/activities; and enhancing access to quality healthcare services in rural communities.
2022 Community Stars eBook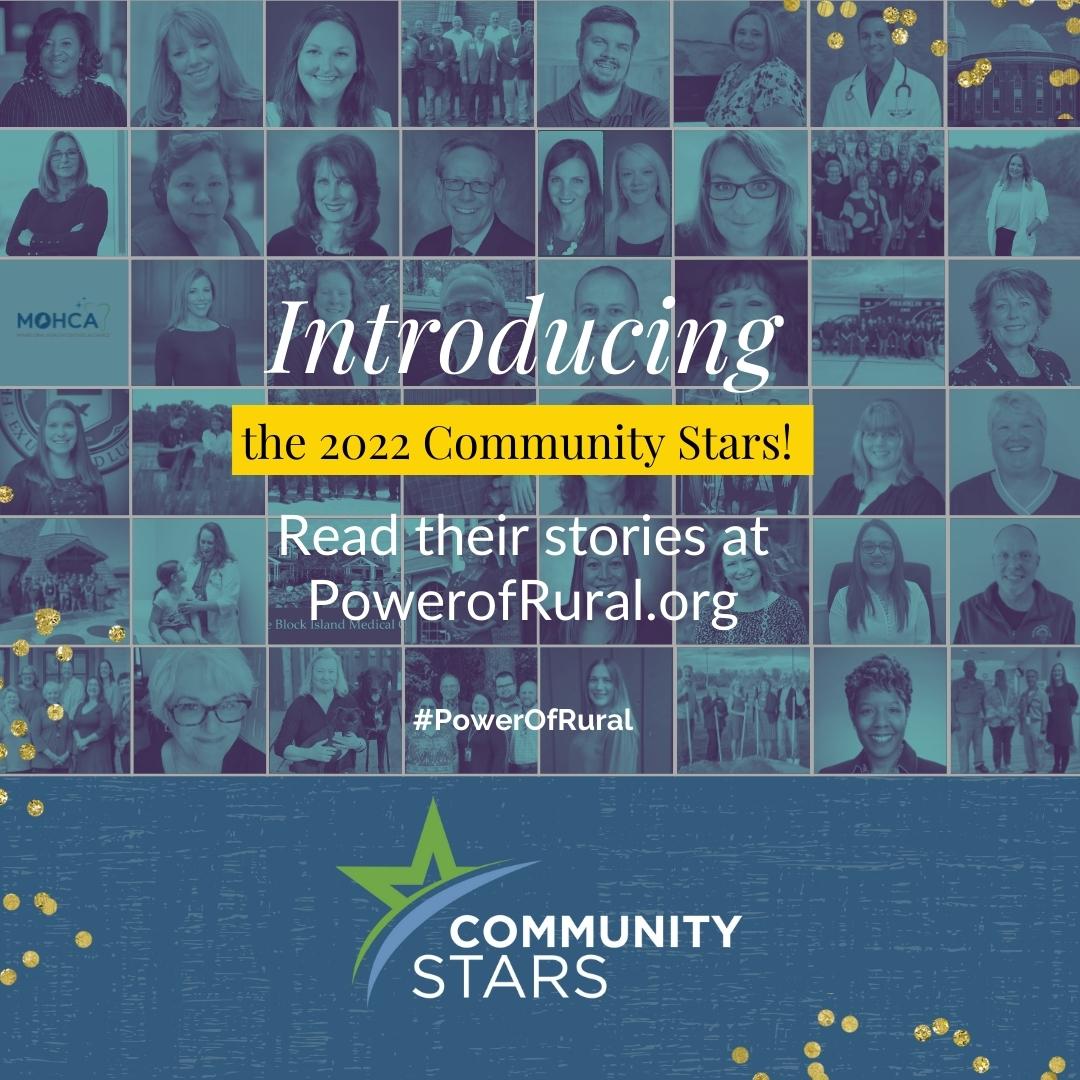 We're thrilled to announce that the 2022 Community Stars eBook is out now!
Each person, coalition, and organization nominated to be their state's Community Star represents the faces and grassroots initiatives that are working to address the social determinants of health and improve the lives of those who call rural their home.
We hope you enjoy reading these inspiring stories as you celebrate National Rural Health Day and the #PowerofRural.
Read their inspiring stories here!
Presidential Proclamation
November 17, 2022, was recognized as National Rural Health Day by President Biden.
"On National Rural Health Day, we recommit to delivering quality, affordable health care to every zip code in America by making insurance and prescription drugs more affordable, expanding mental health and substance use disorder services, and by keeping rural facilities open and staffed with dedicated doctors, nurses, and other health professionals…"
View the proclamation here.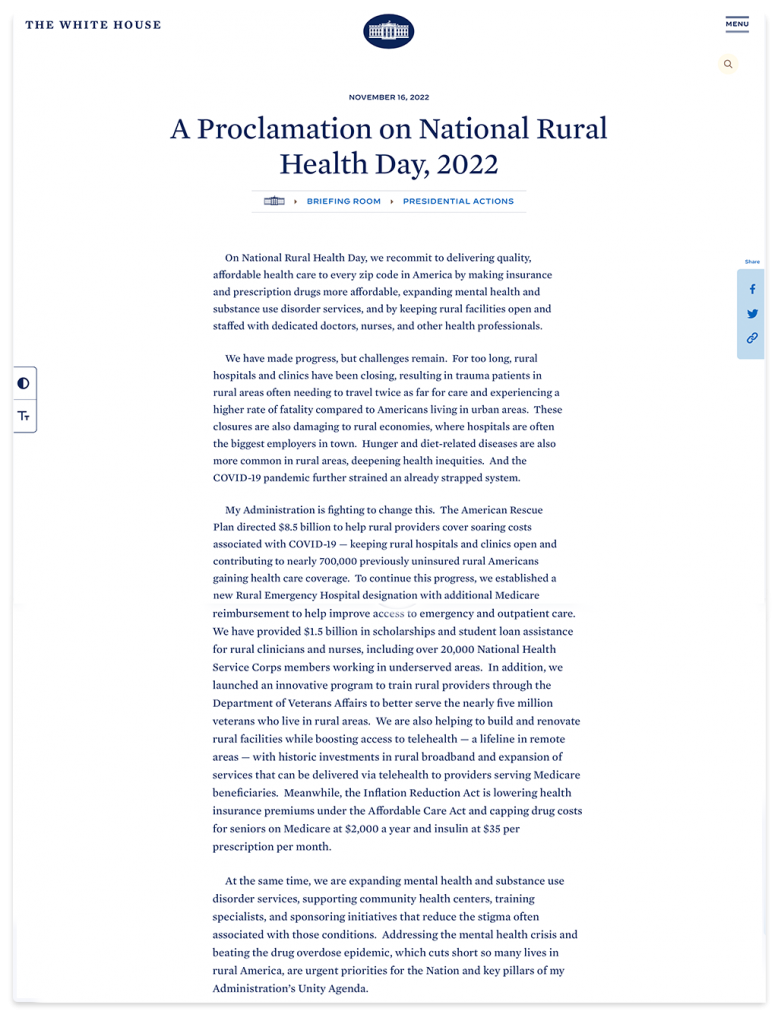 The American Rescue Plan Act of 2021 (ARPA) provides the Rural Housing Service Community Facilities Program with up to $500 million in grant funding for eligible applicants and eligible facilities...
read more
Supporting Rural Health Coalitions: Opportunities with your SORH
A fact sheet for rural health stakeholders that are part of, or interested in forming, a community-based health coalition to address local challenges.
Policy Factsheets
Updated State Flex Program Reauthorization and State Offices of Rural Health Appropriations Request fact sheets are now available.