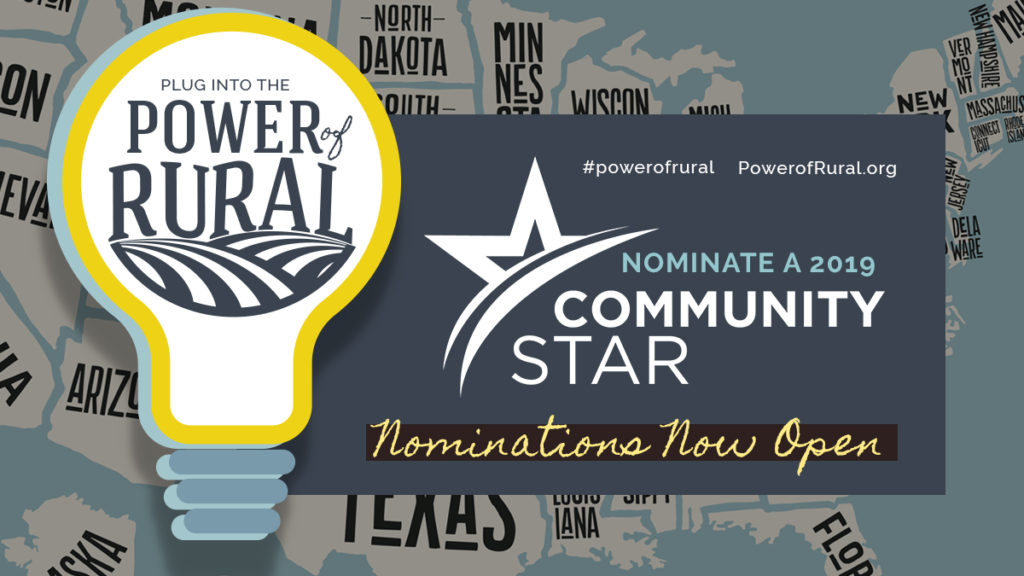 KNOW SOMEONE MAKING A POSITIVE IMPACT?
Nominate them as a 2019 Community Star!
At NOSORH, we are dedicated to bringing attention to the outstanding contributions of those who are working to improve health in rural America through leadership development, advocacy, education, and collaborative partnerships. We hope you will help us in our search for this year's outstanding Community Stars in connection to the Power of Rural movement and National Rural Health Day (November 21, 2019).
As in year's past, we're asking our friends and partners to identify those who are making a positive health impact in their rural community, and to nominate them for consideration to be included in the 2019 Community Stars ebook, a publication released annually on National Rural Health Day!
HELP US REACH OUR GOAL
This year, we're issuing a challenge to our partners and stakeholders, asking that they help us reach the goal of featuring one Community Star (individuals, organization, or consortium) from each of the 50 states!
When you click the link below, you'll be directed to a secure online nomination form located on the PowerofRural.org website. If you know of an individual or organization that we should shine a light on and celebrate this National Rural Health Day, please take just a few moments to nominate them by August 9, 2019.
Finally, please share this information with your contacts, asking them to nominate someone they know who is making a difference in rural health!