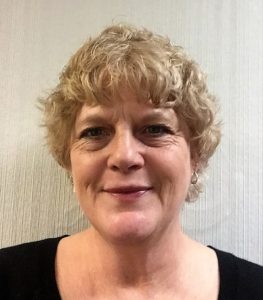 Happy New Year NOSORH friends!
Thank you for your support in my new role as your NOSORH President. I am honored to serve you. Thank you, Scott Daniels, for your leadership over the last two years, and welcome to Melissa Van Dyne, NOSORH's President-Elect. I look forward to working with you and all NOSORH members and staff as we embark on a new adventure. Read More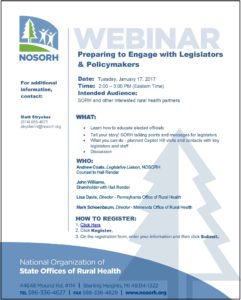 NOSORH is working to prepare State Offices of Rural Health for sharing information about their work with policy makers during the upcoming National Rural Health Association Policy Institute on February 7-9.
NOSORH is preparing a one page fact sheet for SORH on the appropriation request and offering customized state profiles for all SORH. SORH can request an updated state profile by contacting Donna Pfaendtner at donnap@nosorh.org by January 30. Read More
The following update was provided by Hall Render, NOSORH Legislative Liaison:
On January 3, lawmakers were sworn-in for the beginning of the 115th Congress. The Republican controlled House and Senate returns to Washington with a lengthy to-do list of legislative items. Senate Majority Leader Mitch McConnell (R-KY) has vowed the Senate's first action will be bringing to the floor a budget that includes a fast-track process allowing Senate Republicans to repeal parts of the Affordable Care Act (ACA) through a simple majority vote. Read More

NOSORH has partnered with Lilypad, LLC to implement the Practice Operations National Database (POND) program, a web-based data collection, reporting and benchmarking application for rural primary care providers. POND provides a unique data set focused on rural relevant financial, operational, productivity and compensation measures for which no systematic data sets currently exists. Read More

NOSORH hosted a series of national "WebSights" throughout the day on National Rural Health Day (NRHD). The webinars were 30 minutes long with speakers from AgriSafe, National Rural Health Association, Federal Office of Rural Health Policy, Centers for Medicare & Medicaid Services, Centers for Disease Control and Prevention, Hall Render, Excelicare and Impact! Communications. The presentations and recordings can now be accessed on the NOSORH website. Read More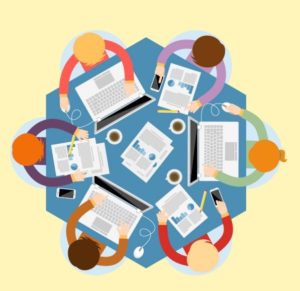 Penny Black, epidemiologist at the Wisconsin Office of Rural Health, traveled to the North Carolina Office of Rural Health (NCORH) in November as part of the NOSORH Travel Scholarship program. She met with Elizabeth Frederickson and John Resendes, members of the NCORH data team, to review the North Carolina Program Performance Measure Database and discuss data collection instruments and tools used for data analysis and visualization. Black shared her expertise with Tableau as NCORH plans to participate in the NOSORH Tableau reduced pricing opportunity. Read More
N
OSORH committees are great focal points for engaging in many NOSORH initiatives.  Descriptions of all committees and contact information can be found on the NOSORH website.
The 2017 Executive Committee membership begin their terms this month. The committee will provide input on the update of NOSORH policies, support the oversight of the strategic plan and other NOSORH efforts. Read More

The Rural Health Information Hub wrapped up 2016 with a new Toolkit, several new Models and Innovations using telehealth, and a listing of the Top 10 Rural Monitor articles for the year.
The Access to Care for Rural People with Disabilities Toolkit, developed by the University of Minnesota Rural Health Research Center, provides rural communities with information, strategies, resources, and other important materials to help implement a program to improve access to care for people with disabilities. Read More
NOSORH offers Steal Sheet articles for SORHs to distribute in emails, in your (or your partners') newsletter, on websites, Facebook pages, etc. The January Steal Sheet includes:
Rural Health Research Gateway Webinar: Obstetric Care Quality and Access for Rural U.S. Women
Funds Available for Community Service Efforts
Grants Promote Improved Diabetes Care for the Underserved
Request for Proposals: Partners for Places