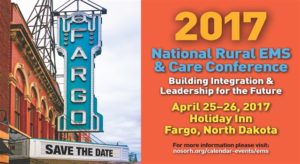 It's not too late to register for the National Rural EMS & Care Conference! EMS leaders from across the country will be meeting in Fargo, North Dakota, on April 25-26. This is a unique opportunity to learn about the future of rural EMS, community paramedicine, systems of care, performance improvement, ambulance service sustainability, rural EMS education, simulation in motion, and much more. Read More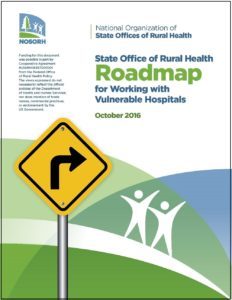 Last November, NOSORH released the State Office of Rural Health Roadmap for Working with Vulnerable Hospitals and Communities followed by a webinar to share best practices from SORH working with these vulnerable communities. A valuable resource from this Roadmap is a SORH Self-Assessment to help SORH determine what role they should or should not play in providing technical assistance to vulnerable hospitals and communities. The assessment is meant to be a general guide for discussion and framework for articulating the technical assistance role of the SORH. Read More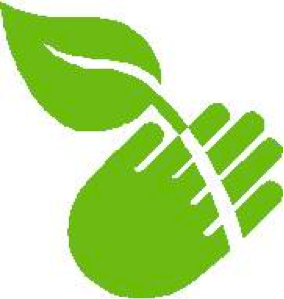 by Beth Blevins
Through lay rescuer training and the distribution of lifesaving kits, Virginia is taking aim at opioid overdoses in the state. Now it is increasing its outreach into rural parts of the state through the Virginia State Office of Rural Health (VA SORH). Between 1999 and 2013, the number of deaths from opioid overdoses in Virginia increased by 1,578 percent. "When we looked at the data we found that the opioid epidemic was hitting our bigger cities and our rural areas—especially in Appalachia (the southwestern part of the state) and the Shenandoah Valley," said Michael Mallon, Assistant SORH Director at the VA SORH. Read More

Corporate sponsors are not only an important resource for funding for the mission of NOSORH, they are experts in rural health and often partners to the State Offices of Rural Health. NOSORH thanks the DentaQuest Institute for their continued support of our mission.
The DentaQuest Institute (DQI) is a nonprofit entity with a mission of promoting optimal oral health through quality care and prevention. As the current oral health care delivery system is becoming more person-centered and prevention-focused, health care professionals are better able to not only stabilize disease, but more importantly, prevent it from happening. Read More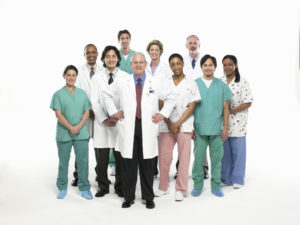 NOSORH and the National Rural Recruitment and Retention Network (3RNet) are working together via an advisory committee to identify what State Offices of Rural Health and 3RNet members most want to learn and do to address rural workforce needs. The committee purpose is to increase collaboration to identify workforce strategies, workforce TA needs, and opportunities to improve state, federal and national collaboration to improve the rural health workforce. Read More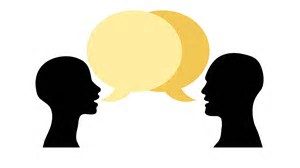 Are you interested in discussing how State Offices of Rural Health can help rural people age in place? NOSORH is developing an interest group on aging in rural America to assist SORH in sharing experiences and resources on the unique issues surrounding the topic. The Oregon Office of Rural Health recently conducted a study on long term care facilities finding there are few available and they are not sustainable. "Fighting ageism, understanding the value added for retirees and enabling aging in place were the themes that emerged the more conversations we had about aging in rural Oregon," said Scott Ekblad Read More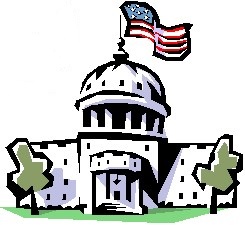 The March meeting of the NOSORH policy committee included discussion on NOSORH's strategy on an appropriation increase. Based on the current environment, the committee made a recommendation to the Board to adjust the request to Congress for SORH appropriation down to a $1 million increase for the SORH line. This is a decrease from the ask made during NRHA's Policy Institute and hill visits. Members of Congress are preparing for appropriation requests and many have a process of receiving and vetting requests through a required form. It's time for you to check in with your members and make requests.
The following update was provided by Hall Render, NOSORH Legislative Liaison: Read More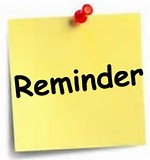 NOSORH is dedicated to supporting State Offices of Rural Health as they increase their capacity to provide technical assistance to the communities they serve. To assist in this effort, NOSORH put together a list of services to support SORH in their work. These opportunities include Tableau discounts, web based tool for tracking provider productivity, the POND tool, discounts on billing and coding workshops, a webinar service, educational institutes on data, grant writing, rural health clinics along with many other workshops and meetings. Read More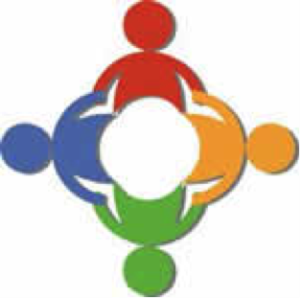 NOSORH committees are great focal points for engaging in many NOSORH initiatives.  Descriptions of all committees and contact information can be found on the NOSORH website.
The Flex Committee received an update from RQITA on new MBQIP Data Abstraction resources available. The Idaho SORH shared guidance received from TASC on how to budget for strategic planning in the Flex grant. Montana shared information on their Measures to Outcomes (M2O) Lean project and the Utah SORH gave an update on the National Rural EMS Conference to be held next month in Fargo, ND. The 2018 conference will be held in Arizona and can be included in this year's Flex grant application. Read More

The Rural Health Information Hub published several new articles in the Rural Monitor:
Strategies for Superbugs: Antibiotic Stewardship for Rural Hospitals Resistant bacteria, or "superbugs," are a cause of major medical illness and death. Despite limited resources, rural and Critical Access Hospitals are activating hospital antibiotic stewardship programs.
Community Health Workers Get Trained to Reduce Oral Health Disparities Oral health training programs are equipping Community Health Workers on Navajo Nation, Texas colonias, and Maryland's Appalachian communities to improve access to dental care and teach people how to take care of their teeth.  Read More
Steal Sheet
NOSORH offers Steal Sheet articles for SORHs to distribute in emails, in your (or your partners') newsletter, on websites, Facebook pages, etc. The April 2017 Steal Sheet includes:
2017 Rural Cooperative Development Grant Program
Aetna Foundation: Cultivating Healthy Communities Grant Program
County Health Rankings Key Findings Report 2017
Decisions in Recovery: Treatment for Opioid Use Disorder