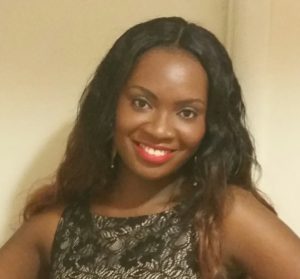 Temi Oshiyoye
Director
Maryland State Office of Rural Health
How did you get to where you are now?
I went to school in Indiana where I got my bachelor's in psychology and master's in public health with a concentration in behavioral and community health. I started working with the Maryland Department of Health and Mental Hygiene in January 2014 as the SORH Program Administrator. After 6 months of working, the SORH Director at the time got another offer and I applied for the position of the Maryland SORH Director.

What inspires you or excites you most about working for a SORH?
The breadth of impact I can make across the state. When I took over the position, I traveled across the state and went to all 18 rural counties to develop a relationship and understand each county's unique rural health needs. During my visits with the key healthcare players, I realized that partners are excited to work collaboratively to make a change within their communities. My current partnership with other state agencies has given me an opportunity to advocate for initiatives and funding to address rural issues in Maryland. One of SORH's partners, the Rural Maryland Council, was awarded state funds to provide grants to the rural communities. Based on my relationship with the organization, I was able to write the grant requirement for rural health based on what partners have informed me during my visits. This grant opportunity allowed us to award $324,937 to 8 rural health community organizations. This has given me drive and inspiration to find more statewide initiatives that can improve access to care in rural Maryland.

Can you name a person who has had a tremendous impact on you as a leader?
My mom. She has a strong, dedicated, and determined. Whatever she sets her mind to, she gets done. She went back to school to get her PhD at 50. She had so many discouragements, but she had her mind set on it and she did it. Her strength inspires me.

What is one characteristic that you believe every SORH leader should possess?
It's important to be a "peacemaker"—a person who tries to create peace and foster collaboration. Our counties have unique needs, but their needs are also very similar. Many are working in silos, so it's important for a SORH leader to be able to build relationships and encourage collaboration because in the end we are all working towards one goal.

What are some great things about rural health in Maryland?
The uniqueness of rural health in Maryland. Maryland isn't a typical rural state, which sometimes makes me feel like we get the short end of the stick, but with new leadership within the state, there has been a lot of focus on rural health needs in different statewide initiatives. I'm pulled in on these meetings and discussions which helps to voice these needs. This year SORH is involved in a couple of initiatives: Tax Credit Preceptor Program- this program authorizes a credit against the State income tax for individuals who have served as a preceptor in healthcare workforce shortage areas of the state. Preceptors receive $1000 tax credit for each student they precept for 160 hours of clinical rotation. The idea is to expose students and encourage physicians to stay in rural and underserved communities. In addition, the SORH and other partners are currently writing a new rural health plan, which will come later this year.