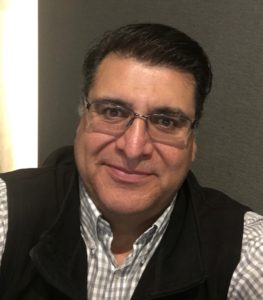 Timothy Lopez
Director
New Mexico Office of Rural Health
What I'm currently reading: "Between The World And Me" by T a-Nehisi Coats.
Favorite thing about working at a SORH: The amazing colleagues and partners
What I'm working on right now: Working on completing the New Mexico health plan
Best advice I ever received: To live each day to the fullest and to spread joy and happiness.
If I weren't doing this, I would be… A chef in my own restaurant.
3 great things about rural health in New Mexico: Amazing healthcare providers, dedicated leadership and staff.
Last place I traveled to: Philadelphia
People would be surprised if they knew: I was a roadie for concerts in the 90's
Who inspires you? My mother
My Top 3 Goals for 2018:
Get a knee replacement
Continue to work in the Office of Rural Health
Increase the number of healthcare providers in rural New Mexico