Kirby Lecy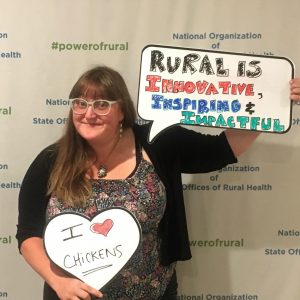 Massachusetts Office of Rural Health
Outreach & Communications Coordinator
NOSORH Member Since: 2014
NOSORH Leadership Institute Graduate in 2013
What I'm working on right now: Supporting a new rural health network, National Rural Health Day plans and some health workforce initiatives.
My Top 3 Goals for 2017:
1. Getting my physical self back in line with my mental self through running.
2. Taking more time to reach out and appreciate people around me who are important to me, impact me, and inspire me.
3. Less procrastination- time pressure does not actually make me "work better", despite all the excuses my brain tells me.
Favorite thing about working at a SORH: Variety! Every day is a new topic to learn about, challenge to overcome and inspiration to receive. I have never been surrounded by such passion,
knowledge and motivation both in my state and through all our national colleagues and partners.
If I weren't doing this, I would be…saving the world through agricultural empowerment -AKA farming!
Best advice I ever received: A stranger once changed the course of my life with a few simple
statements. The paraphrased version: "That only we have the power to create the world we live in. Take the time to build intention in your life, even if it is just how you choose to view the day or a circumstance. Those small actions radiate in ways you never thought possible." The simple act
of re-framing small things in my world has opened up doors and happiness I never thought possible!
People would be surprised if they knew: Prior to my public health work, I was a swim lesson instructor and Aquatics Director.
3 great things about rural health in Massachusetts: The 52% of landmass in my state that is rural is home to the most collaborative and innovative people and organizations. Despite inequities,
they find ways to take care of one another using incredible partnerships that span public, private and non profit entities. Nothing pleases me more than when an urban area wants to learn more about these innovative models happening in rural because they are astounded by the work happening!