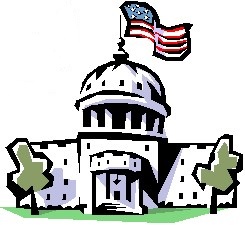 Appropriations Update:
On July 25, the House of Representatives passed a two-year budget agreement (H.R. 3877) that establishes the framework for Congressional spending over the next two fiscal years and suspends the debt limit through July 31, 2021.  The Senate is set to pass the House agreement this week and will be signed into law.  With the budget in place, Congress will begin work on passing fiscal 2020 spending bills.  The Senate Appropriations Committee has yet to release any of the 12 annual spending bills and is expected to introduce the bills in September.
The Republican-controlled Senate will need to pass, and then reconcile differences with the Democrat-controlled House, who has already passed 10 of 12 FY '20 spending bills.  In order to pass the often partisan Labor-HHS-Education spending bill, Congress could pair it with the traditionally more bipartisan Defense spending bill, similar to last Congress (PL 115-245).  Fiscal Year 2020  begins October 1, 2019, leaving Congress only 15 legislative days to fund the federal government.
Earlier this year, the House passed their version of the House Labor-HHS-Education bill which included a $2.5 million increase in State Office of Rural Health grant funding over FY '19.  Also included in the spending bill is $59 million for Medicare Rural Hospital Flexibility Grants and $19,942,000 for the Small Rural Hospital Implementation Grant Program.
Congress and Administration Focus on Rural Health Delivery:
On July 16, the House Ways and Means Committee announced the creation of the "Rural and Underserved Communities Health Task Force." The purpose of the task force is to discuss the challenges of delivering health care in rural and underserved areas and explore holistic bipartisan policy options that could improve outcomes and care in these communities. The four co-chairs leading the panel will be Reps. Danny Davis (D-IL), Terri Sewell (D-AL), Brad Wenstrup (R-OH) and Jodey Arrington (R-TX). The Task Force held its first meeting on Thursday, July 25.
Also in July, the Health Resources and Services Administration ("HRSA") awarded approximately $20 million in Rural Residency Planning and Development Program ("RRPD") grants. Recipients across 21 states will receive up to $750,000 over a three-year period to develop new rural residency programs while achieving accreditation through the Accreditation Council for Graduate Medical Education. The RRPD program is part of HRSA's multi-year initiative to expand the physician workforce in rural areas by developing new, sustainable residency programs in family medicine, internal medicine and psychiatry.
Rural Health Bills Introduced in July: 
Sen. Robert P. Casey Jr. (D-PA) introduced S. 2157 to amend Title XI of the Social Security Act to expand the use of global payments to hospitals in rural areas.
Rep. Anthony Brindisi (D-NY) introduced H.R. 3672 to provide relief for small rural hospitals from inaccurate instructions provided by certain Medicare administrative contractors.