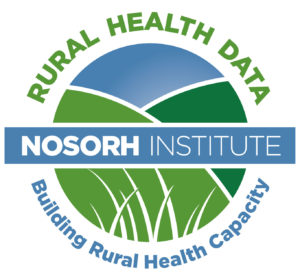 NOSORH is pleased to announce the next round of the Rural Health Data Institute!
This 8-part webinar series, beginning April 5, covers the spectrum of the data-use process and culminates in the development of a data-driven fact sheet that can be used by your office. This opportunity is only available to SORH employees who seek to gain a foundation of the data-use process from finding data, to cleaning and analyzing data, to messaging.
Click Here to Register (Registration fee: $500)
The deadline to register is April 4. Space is limited, so register early to reserve your spot!
Questions? Contact Chris Salyers at chris.salyers@nosorh.org.