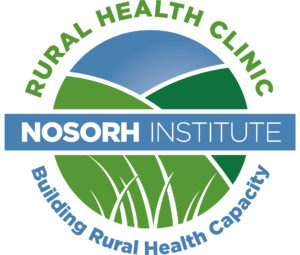 Register now for the Rural Health Clinic Institute, a 9-part webinar series developed by NOSORH to help State Offices of Rural Health (SORH) build capacity to provide technical assistance to clinics in their states. SORH will learn about the needs of RHCs, compliance issues for RHCs, how to support RHCs to do better billing and collection, ways to help RHCs become innovative, and how to organize their office's efforts so that they can be effective technical assistance providers for RHCs.
NOSORH will offer an optional RHC Institute "Kick-Off" session at the National Association of Rural Health Clinics (NARHC) Spring Institute in San Antonio on Sunday, March 18th from 5:30-7:30 pm. This in-person session is for registrants of the Institute only and will serve as a primer for SORH to gain a basic understanding of RHCs. Following the "Kick-Off", NOSORH will launch the Institute webinars on April 3.
View the RHC Institute flyer for more details and an outline of the curriculum.
Click here to register for the Institute. Registration ends on March 16 and class size is limited. The registration fee is $500.