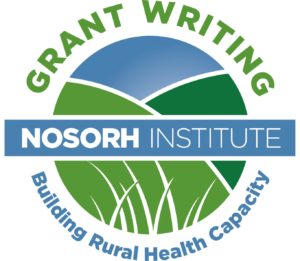 The 2017 NOSORH Grant Writing Institute is right around the corner! Don't miss this opportunity to learn how to write better grant proposals, turn rurality to your advantage, learn to connect with funders, and more. This web-based series is perfect for beginners seeking to gain the skills to research and draft winning proposals from various agencies.
Register now for this opportunity to expand your rural health grant writing skills. The deadline to register is March 29, 2017. Class size is limited, so register today!
Check out the 2017 Grant Writing Institute Flyer for more information or contact Kassie Clarke.