Michelle Mills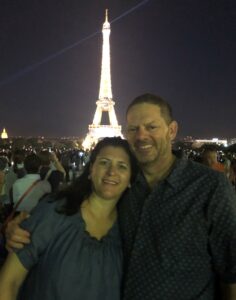 CEO
Colorado Rural Health Center
Favorite thing about working at a SORH: I love working with our rural members and our staff. I love the challenge of offering so many different resources from quality, education, grant assistance, resources, EMS, workforce and policy. When we are able to help one person I know we are helping many in the community. No other job is more rewarding than to help someone.
Best advice I ever received: The best advice I ever received was you can only control what you say and do. This advice has served me well over the years to not become too frustrated when things don't go according to plan. For example, I have been working with rural hospitals to report quality data since 2006 and we still don't have them all, but we continue to work with them and I believe we'll get them all reporting!
What I'm currently reading: The Library of Light and Shadow – I love to switch off reading from a personal book to a work-related book. Next on my list is Good Leaders Ask Great Questions.
People would be surprised if they knew: that I've been to Disney World/Land over 50 times…I've lost count. By the way, I've never lived in California or Florida. This all started when I was a kid and we'd go several times a year because my parents loved it and that tradition carried on to me and now to my daughter. We love the haunted mansion ride, Space Mountain, Winnie the Pooh, and even Small World. In fact, we are going to Disney World this year; we have to check out the new Star Wars park.
Last place I traveled to: France to celebrate our 25th wedding anniversary. It was amazing!!! We made it to the top of the Eiffel Tower, and that's no small feat since I'm afraid of heights. We stood in buildings built in 40 AD and drank the best wine I've ever tasted.
Who inspires you? Michelle Obama inspires me. Through hard work and dedication and commitment to family and self, she has achieved so many things in life. I try every day to have
those qualities.