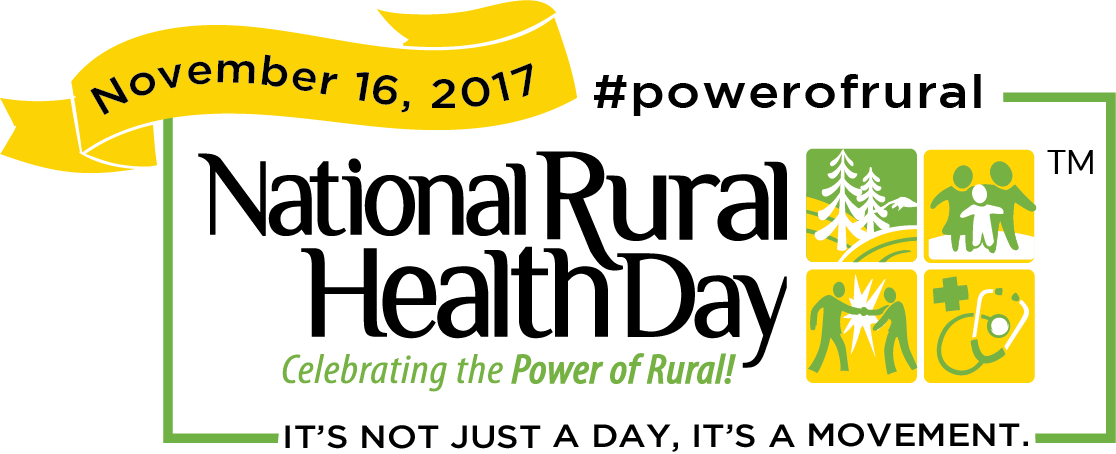 National Rural Health Day (NRHD) is just over a month away! Help us transform NRHD from a single day event into a sustainable movement that celebrates the "power of rural". Be sure to let us know what you have planned so your good work can be shared with others!
What can you do to join the movement?
Download the NRHD Starter Toolkit for SORH, which features easy-to-use promotional calendars, celebration ideas, guides to media and social media, and other helpful tools! Share this resource with your partners!  Click here for the October promotional calendar.
Follow NOSORH on Facebook and Twitter for NRHD resources, graphics and updates.  "Like", comment on, share and use the #powerofrural in every post! Encourage your partners to do the same.
Take the Pledge! Visit www.powerofrural.org and commit to four specific calls to action: Innovate, Educate, Collaborate & Communicate!
Stay tuned for this year's lineup of "WebSights" (30 minute, engaging, webinar-style information sessions) to be held on the afternoon of November 16. The "WebSights" will feature key issues such as:

Networks of innovation
Keys to policy to improve rural health
Power of community engagement
The success of NRHD depends on active engagement from all SORHs and partners! Visit the National Rural Health Day website at www.nationalruralhealthday.org for more ideas on how to celebrate the "Power of Rural". Contact Ashley Muninger for more information.
---