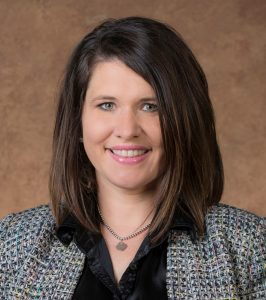 Lara Brooks
Oklahoma Office of Rural Health
Rural Health Analyst
NOSORH Member Since 2015
What I'm working on right now: Community Health Needs Assessments
Last place I traveled to: New Orleans, LA, for the Annual NRHA Conference
Best advice I ever received: "Make yourself a resource to others."
Favorite thing about working at a SORH: My background is Agricultural Economics,
and I feel that working for the OK SORH allows me to continue in my chosen field and
niche of rural and community development.
3 great things about rural health in my state: The people, the people, the people-
Truly those involved in rural health in Oklahoma are the best people you will ever meet.
If I weren't doing this, I would…probably be in finance or banking.
Favorite quote: "Be the change that you wish to see in the world." ― Mahatma Gandhi