Margaret Brockman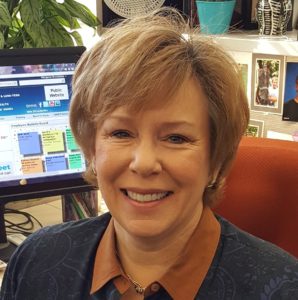 Director
Nebraska Office of Rural Health
How did you get to where you are now with the Nebraska SORH?
Most of my career has been in nursing. I started out doing hospital work and taught nursing courses at the University of Nebraska at Kearney and the University of Texas at Tyler. I was then a rehabilitation consultant and started my own company doing consulting work for insurance companies. When I first went into business, case management was in its infancy. I developed a lot of nurses in that role and did a lot of speaking on it. I've gone between teaching and consulting work for several years and still occasionally teach case management and nursing administration classes at Nebraska Wesleyan. I started at the Nebraska Office of Rural Health 3 ½ years ago under Dave Palm and moved into the position of administrator for the Office when he left. The entrepreneur in me has been perfect for my role at the SORH because I have been able to develop pilot programs and come up with new ideas to try in the state. That's the part I love!
What is the most important thing you are working on right now?
We are working hard on integrated care, which includes building patient-centered medical homes, dental and oral care, and the mental health aspect of it. Because we are a large state with 64 CAHs and over 140 RHCs, we must rely on telemedicine because we just don't have the number of providers needed in the state. This includes the recruitment and retention of healthcare providers.
It's also important to know what's going on nationally. The opioid crisis hasn't hit Nebraska as strong as other areas, but it doesn't mean we must wait until it gets here. How do we keep ahead of it? Being involved in national organizations helps me do that. Our Department recently applied for a SAMHSA grant we have been part of and we have started on a pilot project where we will have a rural hospital be the hub for opioid patients. I've been working with our prescription drug monitoring program as they have been identifying where our "hotspots" are. Communities can send patients to this hub with a provider and nurses on staff who are trained to care for those individuals, supplementing with telehealth. What I hope to do is use swing beds if patients need to go through withdrawal. We will be bringing these parties together and using a facilitator to help build the infrastructure. Right now, I have momentum with the behavioral health providers and a payor on board who are willing to participate. It will take all of us.
What is the biggest challenge facing SORH leaders today?
As a newer SORH Director, my challenge has been to get myself out there so people know what's available through our Office and how we can assist them. How do you build those collaborations and include everyone, especially in a large, mostly rural state? How do I let those hospitals know that they don't have to do things all by themselves? I am trying to make our website more current and interactive so people are aware of what we have to offer and can easily access our resources. We're also working on moving from paper to electronic applications and resources.
What are you doing to ensure you continue to grow and develop as a SORH leader?
I'm always making sure my team has the ability to attend classes and conferences to increase their knowledge of current issues. I want to give them opportunities to grow and develop in areas they want. I challenge them to take on new things and look at how we can do things differently. If it sounds crazy, that's okay! I have a lot of crazy ideas, but I'm willing to try them. I hope as a leader that I lead by example; that they see me come up with these ideas and actually get them up and running.