Tasha Brown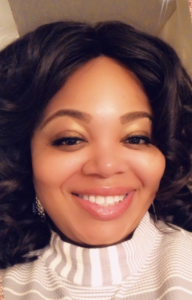 SORH Coordinator
Mississippi State Office of Rural Health
Favorite thing about working at a SORH: The people
What led you to a career in rural health?: I started in the office as the administrative assistant and after 6 months I was offered a job as the SORH Coordinator. I developed a passion for rural over the years of meeting people that work in rural and seeing underserved rural areas.
The SORH work that I am most proud of: Our first Mississippi Rural Health Day in the SORH helped people know we are here and learn about our office resources.
If you could learn to do anything, what would it be? I would love to learn to ski (I hate the cold weather, but I love winter clothes!)
Favorite quote: "There is no force equal to a woman determined to rise." W.E.B. Du Bois
Last place I traveled to: St. Thomas, U.S. Virgin Islands
People would be surprised if they knew: I have a seventeen-year-old son.
What advice do you have for new NOSORH members?: Take advantage of all available resources.
What I'm currently reading: The Most Powerful Woman in the Room is You – Lydia Fenet
Best advice I ever received: Trust your work.