Terri Klinefelter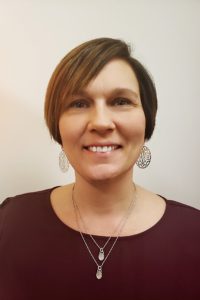 Pennsylvania Office of Rural Health
Outreach Coordinator
NOSORH Member Since 2003
Favorite thing about working at a SORH: Meeting so many people dedicated to improving the lives of others (especially those in rural communities).
What I'm working on right now: Coordinating PORH's annual Community and Public Health conference and planning a new conference as part of a new initiative focused on addressing human trafficking.
Best advice I ever received: Change is hard…not changing is harder.
If I weren't doing this, I would be…lost in the world.
Last place I traveled to: Nags Head, NC
Who inspires you? My husband and my two sons.
What I'm currently reading: "Educated" by Tara Westover
What's your secret talent? Killings spiders on behalf of my husband.
Favorite quote: "Don't be afraid to see what you see." – Ronald Reagan