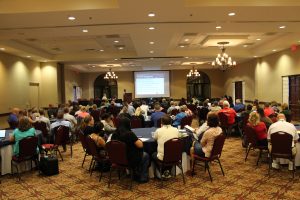 Last month's National Rural EMS and Care Conference 2018 in Tucson, Arizona, was a huge success. Thanks to all who helped plan and attended the conference, supporting the mission of the Joint Committee on Rural EMS (JCREC). Attendees included State Offices of Rural Health, EMS Medical Directors, State EMS Officials, federal partners, regional EMS Agencies, and Hospital Based EMS individuals, to name a few.
One attendee noted, "We have been wanting to start a community paramedicine program in our area, but I didn't know enough about it. I felt this meeting gave me a HUGE insight in not only what it was about, but how to get help and the steps to start it." Another attendee said "This was my first time to this conference. The primary benefit was networking with other states and learning about their current issues and successes, and them helping me troubleshoot some of my regulatory/program barriers." Bringing people together from all over the country and giving them time to be together, to network, and collaborate, was of great importance to the attendees. Read more.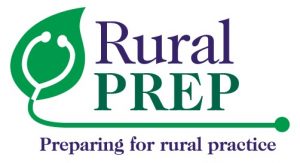 NOSORH is ready to host our first set of Design and Dissemination Studios (DDS) at the Region A and D Meetings. "We're excited to offer State Offices of Rural Health and other stakeholders an opportunity to discuss and influence health workforce research at the DDS," said Matt Strycker NOSORH Program Manager.  If you will be attending the DDS event at the Region A meeting in Charlottesville, VA, you will be joined by Randy Longenecker, M.D., Executive Director, The Rural Training Track Collaborative; Davis Patterson, Ph.D., Deputy Director, WWAMI Rural Health Research Center; and Paulius Mui, a researcher at the Virginia Commonwealth University School of Medicine. Longenecker and Patterson will seek participant insight on "Competence Revisited in a Rural Context" and Mui will discuss research on "How Do Rural Communities Deal With Losing Their Physician?" For a full agenda, click here. Read more.
The time has finally arrived! It's Regional Meeting season and this month NOSORH and the host states are ready to welcome Region A to Charlottesville, Virginia, and Region D to Little Rock, Arkansas. As always, these meetings, as well as all the regional meetings, are full of incredible value to the State Offices of Rural Health (SORHs) and your partners. The planning committees have put a great amount of thought into these jam-packed agendas. There will be more of a focus on group participation and more SORH-to-SORH interaction with agenda items that focus on the work of the SORHs. Many hot topics and several changes have emerged since the regions last met, and these agendas reflect that need for current and up-to-date information and solutions. Read more.
A chance encounter at a local store sparked a telehealth partnership between the Alabama Office of Rural Health (AL SORH) and Alabama Veterans Affairs (VA).
"A couple of years ago, I was out shopping on a Sunday night and ran into Dr. Randall Weaver, whom I hadn't seen in awhile," said Chuck Lail, AL SORH Director. Lail, a military veteran, already knew Weaver from the VA hospital where Lail has gone for his annual physicals. "I said to him, 'We really need to get something going with the VA—I think there are good opportunities for telehealth.' And he said, 'Why don't you call me and we'll explore it.' "
"Our office has always been a strong advocate of telehealth," Lail continued. "The state health department was starting to install telehealth carts in our county health departments, so I thought there might be an opportunity to marry the needs of the VA with the county telehealth program." Read more.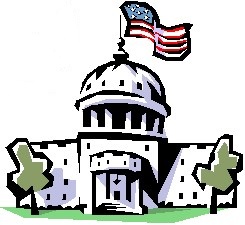 The following update was provided for our members by Hall Render, NOSORH Legislative Liaison:
SORH Reauthorization Bill Introduced in House
On April 26th, House Energy and Commerce members Markwayne Mullin (R-OK) and Kurt Schrader (D-OR) introduced the State Offices of Rural Health Reauthorization Act of 2018, H.R. 5641.  The bill is the companion bill to S. 2278, which was passed in March by the Senate Health Committee.  The bill seeks to reauthorize the State Offices of Rural Health grant program for the first time since the early 1990s, and would increase funding for the program. Since 2016, Hall Render has worked with NOSORH leadership and Congress to reauthorize the States Offices of Rural Health program.
The Senate bill, which was introduced by Sen. Pat Roberts (R-KS) and Sen. Heidi Heitkamp (D-ND), has been cleared for full Senate passage.  The next step for the House measure will be a mark-up before the Energy and Commerce Committee.  Please contact members of your congressional delegation and urge them to cosponsor this important measure. Read more.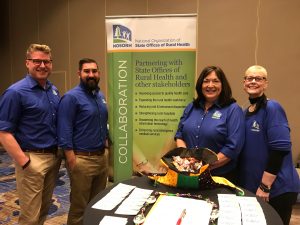 The NRHA Annual Meeting, held May 8-11th in New Orleans, was packed with the latest resources, tips, and tricks for providing quality, sustainable rural health care in a rapidly changing healthcare environment. NOSORH staff was proud to represent the fifty State Offices of Rural Health at the meeting.
Tammy Norville, NOSORH Technical Assistance Director, along with Greg Wolf of LilyPad (POND) and Joyce Hospodar of the Arizona Center for Rural Health, held a breakout session on Performance Measurement and Improvement Strategies for Rural Health Clinics. The session included an overview of POND, a data repository for Rural Health Clinics that has focused on financial and operational data, which added five rural-relevant quality measures in March. Hospodar provided an overview of Arizona's statewide use of POND to begin RHC data collection.  Norville also noted other informative session that provided insight into the work NOSORH does to build capacity of SORHs to improve health of rural communities. Read more.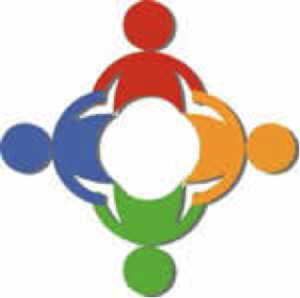 NOSORH Board- – At the NOSORH Board meeting on May 21st, external auditors, Maner and Costerian, reported that the results of the audit are "as good as you can get." The Board expressed appreciation to Donna Pfaendtner, NOSORH Administrator, for excellent implementation of all NOSORH financial matters. The Board also approved a request to sign on to a letter to the JCAHO to consider the needs of small rural facilities in regards to protocols for Thrombectomy-Capable Stroke Centers Certification.
Policy Program Monitoring Team (PPMT) – A series of webinars were offered last month to support SORHs and their partners in considering the role states have in addressing policies that can increase access and ensure coverage for rural communities and providers.  The webinars were widely attended. If you were unable to attend, the supporting materials and recorded webinars are available on the NOSORH Webinars page.  NOSORH has also submitted information to CMS for consideration on Direct Purchase Contract to urge consideration for rural Medicaid as well as Medicare populations. Read more.

RHIhub published a two-part series in the Rural Monitor on post-acute care in rural areas:
We also have a new story on Accountable Care Organizations and Super-Utilizers:

Add the new SORH PIMS measures to TruServe! As discussed at the last NOSORH webinar, starting July 1, 2018, SORHs will be asked to track upon two additional measures for PIMS. If you haven't already, watch the recorded webinar to learn more about the new measures, then contact Mark Barclay to discuss getting these measures into your TruServe system!
Next Training: June 26th, at 2pm ET
Webinar link: https://undmed.webex.com/join/mark.barclay
Dial into: 1-415-655-0002, passcode 921 776 408#
To mark its 30th year, the Rural Health Research Gateway (RHRG) has created a new video and a new landing page on its website, 30 Years of Rural Health Research, where users can find and share photos, news articles, flyers, and more. Other ways to celebrate include: