Matt McCullough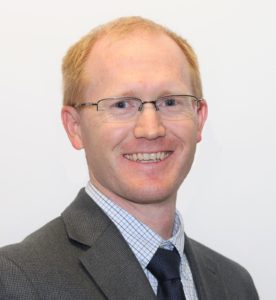 Director
Utah State Office of Rural Health
NOSORH Member since 2016
Favorite thing about working at a SORH: My favorite thing about working at a SORH is the statewide impact we can have and the many amazing people we get to work with throughout Utah.
What I'm working on right now: New interactive maps and public data sets to add to the Data Portal on our new website, as well as SHIP consortium projects, a strategic plan document and balanced scorecard measures, hiring new staff and putting on our 8th annual Rural Hospital Administrators Summit.
If I weren't doing this, I would be…kayaking with my wife and kids or out doing landscape photography.
3 great things about rural health in my state: (1) Amazing people who care deeply about the work that they do (2) No hospital closures and few hospitals in financial distress (3) The Rural 9 network of independent rural hospitals that is having great success!
What I'm currently reading: Good to Great by Jim Collins
Last place I traveled to: Lake Powell, Utah
Favorite quote: "There are two primary choices in life; to accept conditions as they exist, or accept the responsibility for changing them."