Sharla Allen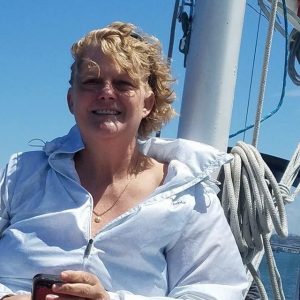 Wyoming State Office of Rural Health
SORH Manager, NOSORH President
NOSORH Member Since: 1997
What I'm working on right now: What am I not working on? An RFP to get USAC subsidies to our public health nursing offices, develop MCH genetics clinics via telehealth, contract for our weeklong summer health career camps at the University of Wyoming…lots of fun stuff!
What I'm currently reading: The Grid: The Fraying Wires between Americans and Our Energy Future
Favorite thing about working at a SORH: Making the best friends in other SORHs!
Best advice I ever received: "Give 'em hell" from my Dad. I was in college and missed home and would call him. He's always end the conversation with "give 'em hell", meaning I'm capable of anything. Thanks, Dad!
Last place I traveled to: San Diego for NRHA annual meeting. Tagged on a couple of vacation
days 🙂
3 great things about rural health in Wyoming: We have some great minds working on new initiatives for access with telehealth; staff from four Critical Access Hospitals (CAH) are attending
the Western Regional Flex Conference with our Flex Coordinator and will bring back a plan to share with other CAHs; and Wyoming is one of five states that have been invited to the National Conference of State Legislatures' Challenges and Innovations in Rural Health Policy, which brings together rural health experts and legislators to improve access to care in rural areas.