Nita Ham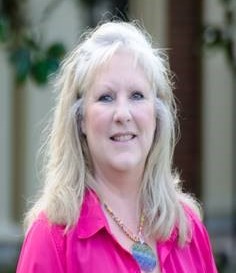 Georgia State Office of Rural Health
Director, SORH Program
NOSORH Member Since 2014
Favorite thing about working at a SORH: My SORH team! We are all very passionate about our work and collaborate frequently to design projects that will increase access to health care and improve the quality of life in rural Georgia.
What I'm working on right now: The two most time consuming projects I'm currently working on are the Mobile Healthcare Access and Integration Pilot Study and the Rural Hospital Stabilization Grant Program.
If I weren't doing this, I would be…managing a wildlife rehab center!
Best advice I ever received: Life is all about routine maintenance. Learn to enjoy the maintenance…it will improve your outlook on everything!
What I'm currently reading: Sacred Duty by Tom Cotton
People would be surprised if they knew: I can't whistle! I just simply cannot do it, no matter how hard I try!
Who inspires you? My father has been my greatest inspiration my entire life. He passed away last year, but continues to influence my decisions every day.