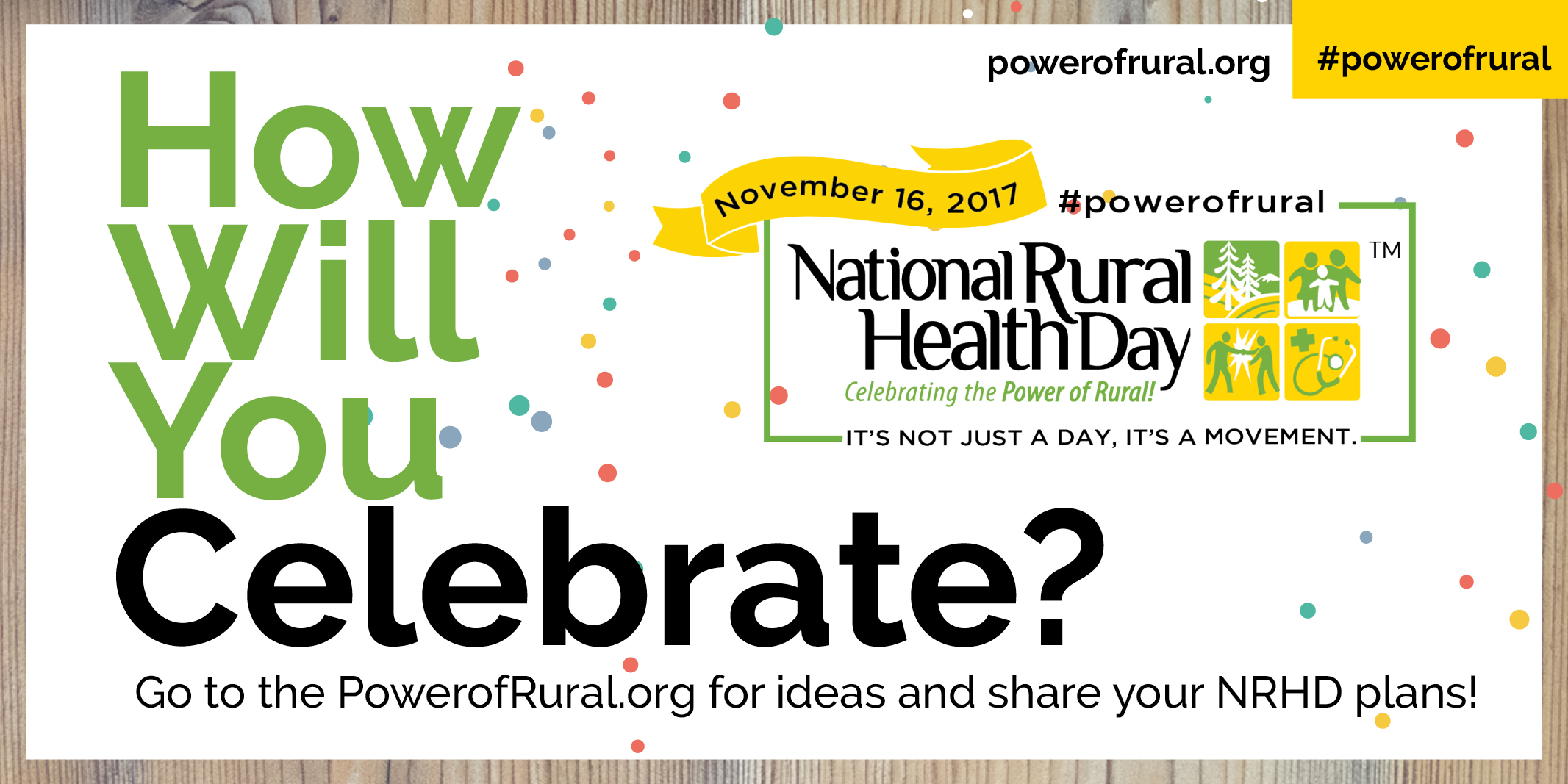 National Rural Health Day (NRHD) is on November 16, 2017 and there is plenty to celebrate!  Visit the revamped PowerofRural.org website for the latest news and events happening throughout the country to celebrate the #PowerofRural!
The Federal Office of Rural Health Policy will be holding Twitter chats, webinars, HRSA Project ECHO Panel & demonstration, an HHS opioid panel, and more! View their full schedule of events here.
Take the Pledge at PowerofRural.org and commit to four specific calls to action: Innovate, Educate, Collaborate & Communicate!
Follow NOSORH on Facebook and Twitter for NRHD resources, graphics and updates. Please help us expand our NRHD reach by liking, sharing, and retweeting posts on the NOSORH Facebook and Twitter pages as well! Don't forget to use the #powerofrural in every post and encourage your partners to do the same.
The success of NRHD depends on active engagement from all SORHs and partners! Visit www.powerofrural.org for more ideas! Contact Ashley Muninger for more information.
---