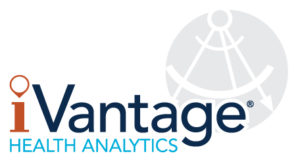 On National Rural Health Day, iVantage Health Analytics (iVantage), a leading provider of performance management analytic tools for hospitals and health systems, has released the results of its analysis of rural hospital performance for the National Organization of State Office of Rural Health (NOSORH) Performance Leadership Awards.
The results have been determined through the Hospital Strength INDEX, the industry's most objective and comprehensive assessment of rural hospital performance. In partnership with NOSORH, iVantage has developed this data-driven program to identify excellence across a broad spectrum of indicators relevant to hospital performance and patient care. The recognized facilities reached top quartile performance in Quality, Outcomes, Patient Satisfaction, and Financial Strength.
Today, let's take a moment to recognize the incredible leadership exemplified in these top performing rural hospitals. We believe there is enormous potential for many other rural communities to examine their success and, together, to tackle the numerous health disparities seen in rural populations.
For more information, contact Amy Weickert at aweickert@ivantagehealth.com