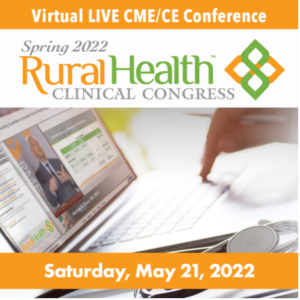 NOSORH is partnering again with RME Collaborative for Rural Health Clinical Congress Spring 2022, a FREE virtual CME/CE conference!
This multi-topic event will be broadcast live on Saturday, May 21, 2022, starting at 8:00 am CT.
Click here to learn more about this unique continuing education event, and help us spread the word by inviting clinicians in your area to participate.
Questions? Contact RME Collaborative at cme@cmeruralhealth.com.