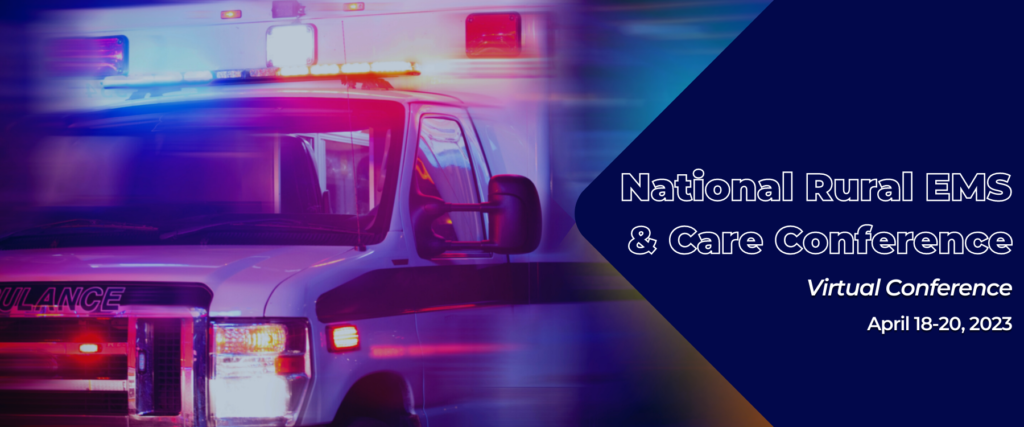 The 2022 National Rural EMS & Care Conference will take place virtually from April 18th to 20th. 
Invited attendees include rural EMS directors, medical directors and officers, rural health care providers, state EMS officials, state rural health officials, hospital administrators, elected officials, federal agency officials, and State Offices of Rural Health. 
Visit the event page for more information and details.