Call for Speaker Proposals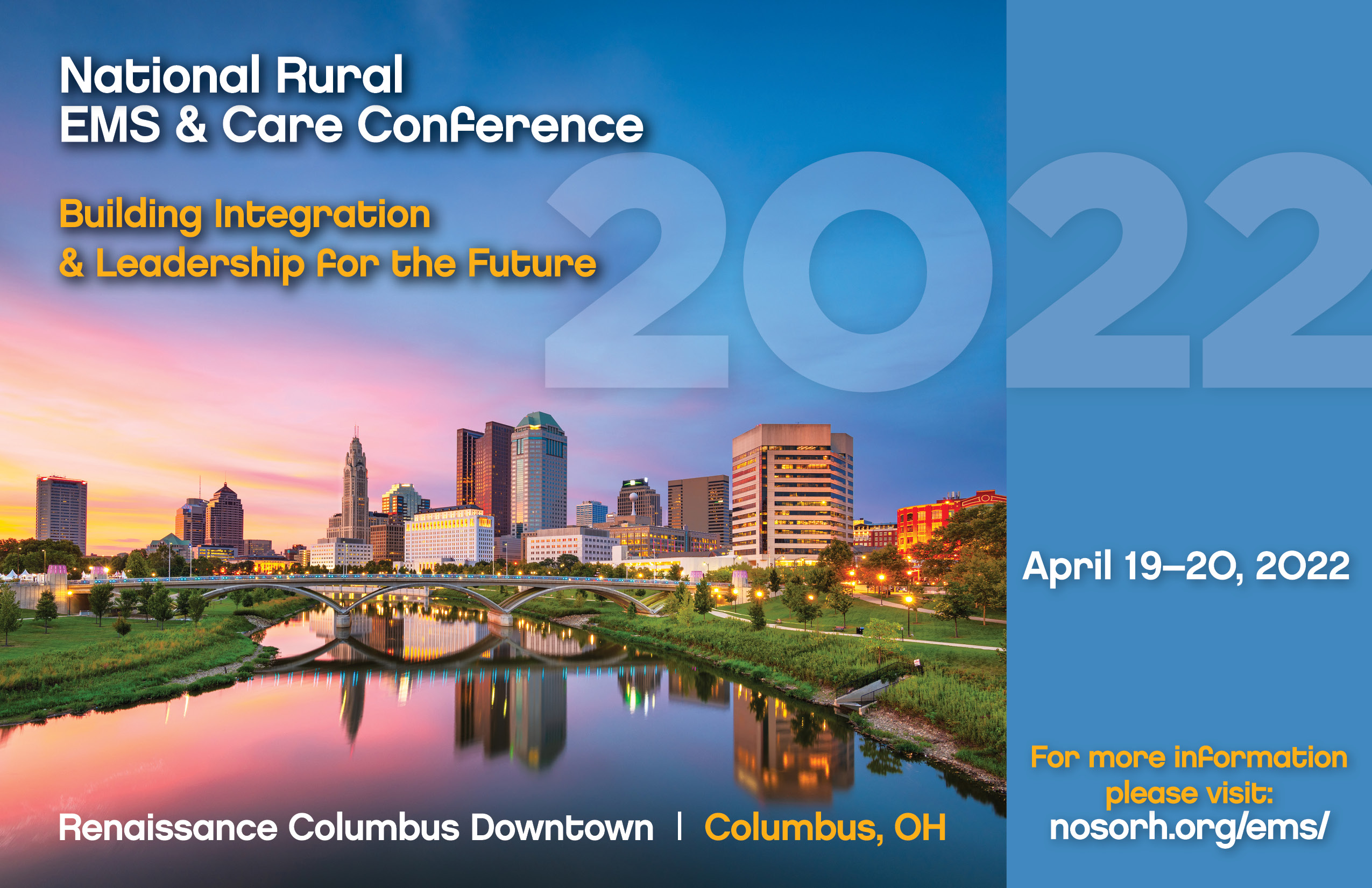 2022 National Rural EMS & Care Conference
The National Organization of State Offices of Rural Health, the National Association of State EMS Officials (NASEMSO), and the Joint Committee on Rural Emergency Care (JCREC) invite you to partner with us in bringing meaningful education to the 2022 National Rural EMS & Care Conference.
The conference will take place in person on April 19-20, 2022, in Columbus, Ohio.
This year, we are inviting submissions for speaker proposal(s) on topics related to rural EMS and emergency care, including (but not limited to):
Financial and operational sustainability
The expanded role of EMS during the COVID-19 pandemic
Innovative methods of community collaboration
Data-driven programs and initiatives
EMS & Community Paramedicine role in addressing health equity
Wilderness/backcountry challenges and opportunities
EMS Leadership Development
Note: Proposals are due by end of business on January 14, 2022.
Typical attendees of the conference include: State Offices of Rural Health, rural EMS directors, medical directors and officers, rural healthcare providers, state EMS officials, state rural health officials, hospital administrators, federal agency officials, and other EMS partners addressing the needs of rural communities.
What to expect: Session selections for the National Rural EMS & Care Conference are made by recommendation of the planning committee. If your proposal is accepted, you will be notified at least 3 months in advance of the meeting. It is your responsibility to ensure your registration, hotel reservation, and forms are completed 4 weeks in advance of the meeting. It takes considerable time to coordinate all details to produce a successful meeting and your cooperation is appreciated.
Learn more: Learn more about the National Rural EMS & Care Conference and explore examples of last year's content.
For more information: For questions, please contact Trevor Brown at trevorb@nosorh.org.