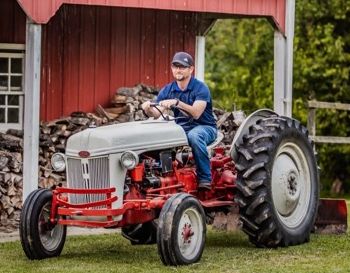 Shane Ford
Ohio State Office of Rural Health
Program Administrator
NOSORH Member since 2017
What I'm working on right now: New workforce programs to complement existing state and federal programs.

Where is your favorite place in the world: Fire pit in my backyard.

What advice do you have for new NOSORH members? Use colleagues from other states and associations to help improve and grow the program in your state.

If you could learn to do anything, what would it be? I would like to learn how to better construct buildings.

Favorite thing about working at a SORH: The opportunity to serve the rural residents of Ohio, learning more about different parts of the state, and seeing the amazing things which our residents are doing.

If I weren't doing this, I would be…running a small farm with livestock.

Three great things about rural health in my state:
1. Diversity of the rural population
2. Resilience of the population
3. Commitment of leaders throughout rural Ohio to improving outcomes in our rural communities

What was your first job? Soccer referee.

The SORH work that I am most proud of: Seeing the development and implementation of the Ohio Rural Health Association.