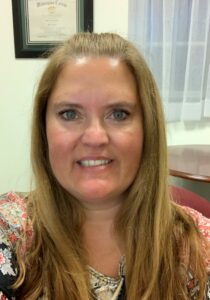 Kathy Collison
Director
Delaware Office of Primary Care & Rural Health
Favorite thing about working at a SORH: My favorite thing about working at a SORH is the strong spirit of camaraderie with my internal and external partners! I know that at any given time, I can reach out to my friends in other states for their advice or guidance. It really is like a little family.
Best advice I ever received: Be kind…not only to others but also to yourself.
What I'm working on right now: In addition to the normal SORH activities, I am busy working on a population health initiative related to cultural competency and Public Health Reaccreditation.
My favorite quote: My favorite quote is by Maya Angelou, "I've learned that people will forget what you said, people will forget what you did, but people will never forget how you made them feel."
Last place I traveled to: In October, we cruised to the Bahamas and the Turks and Caicos. I have always loved to travel. My favorite places so far include Dubai, United Arab Emirates, Thailand, the Philippines, and Spain.
Who inspires me? My dad has always been such an inspiration to me. He came from a very poor family of 8 in West Virginia. He instilled in me the value of a wonderful education, hard work and determination. My rural roots run deep.
If I weren't doing this, I would be…traveling and writing a blog. Maybe one day…