Melinda Merrell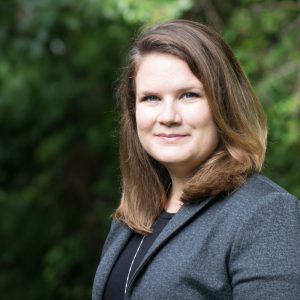 South Carolina Office of Rural Health
Senior Program Director
NOSORH Member Since: 2010
What I'm working on right now: My dissertation! If all goes as planned, I will graduate with my PhD in Public Health from the University of South Carolina in the next year.
My Top 3 Goals for 2018: I love setting New Year's Resolutions! For 2018, I'm going to have one big personal goal, which is to complete a 52 Hike Challenge (one hike per week for the whole year).
Favorite thing about working at a SORH: Hands down the people we work with in our rural communities. As a bonus, we have a great state and national partners and friends too!
Favorite quote: "Far and away the best prize that life offers is the chance to work hard at work worth doing." -Theodore Roosevelt
People would be surprised if they knew: I got a tattoo this past summer honoring my grandmothers, both of whom gave me a love of rural (among other things).
3 great things about rural health in South Carolina:
The diversity of people and places which make for a rich culture
The ability to leave my house in Columbia and drive to any rural community in the state in 3 hours or less
The food (seriously!)