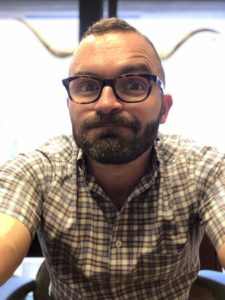 Trenton Engledow
Texas State Office of Rural Health
Director
NOSORH Member Since 2016
Favorite thing about working at a SORH: The people I get to work with every day.
What I'm working on right now: We are currently working on regionalizing our hospitals and restructuring TX SORH to leverage those regions/networks to implement our projects/technical assistance/outreach.
Best advice I ever received: You don't have to know everything.
If I weren't doing this, I would be…remodeling/flipping houses.
3 great things about rural health in my state: The people, the places, and the fact we are Texas! Yeehaw!
What I'm currently reading: I was going to read Teryl's autobiography, but Graham gave me the CliffsNotes.
Last place I traveled to: Costa Rica
Who inspires you? People who are caring and understanding.
What's your secret talent? According to a quiz I just took online, my secret talent is dancing. "Inaccurate" does not even begin to describe the results of that quiz.
People would be surprised if they knew: According to 23andMe, I have more Neanderthal DNA than 99% of their customers (maybe this won't be a surprise to some).