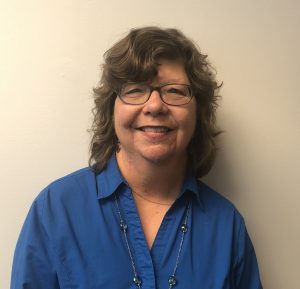 Heather Anderson
Virginia State Office of Rural Health
Division Director of Primary Care & Rural Health
NOSORH Member Since 2015
What I'm working on right now: The Flex funding extension and hiring a Flex coordinator.
My Top 3 Goals for 2018: Survive my son's wedding, travel somewhere awesome for my 30th wedding anniversary, and keep a cleaner desk at home and work!
Best advice I ever received: Don't let the sun go down on your anger.
Favorite thing about working at a SORH: The people. Everyone is so interesting and committed to making their world a better place.
3 great things about rural health in my state: There are pockets of greatness everywhere. Our CAHs are pretty awesome, we have great providers that work hard to make a difference in their communities, and traveling to meet with everyone takes me to breathtakingly beautiful places!
If I weren't doing this, I would…probably be running an AHEC Program or promoting my husband's art work full time.
What I'm currently reading: I wish I were reading something. Instead, I am working on projects for my son's wedding in August. I'm gathering family recipes for a cookbook and putting together a slide show.
People would be surprised if they knew: I used to sing in a quartet and sang the national anthem at a baseball game on the 4th of July.