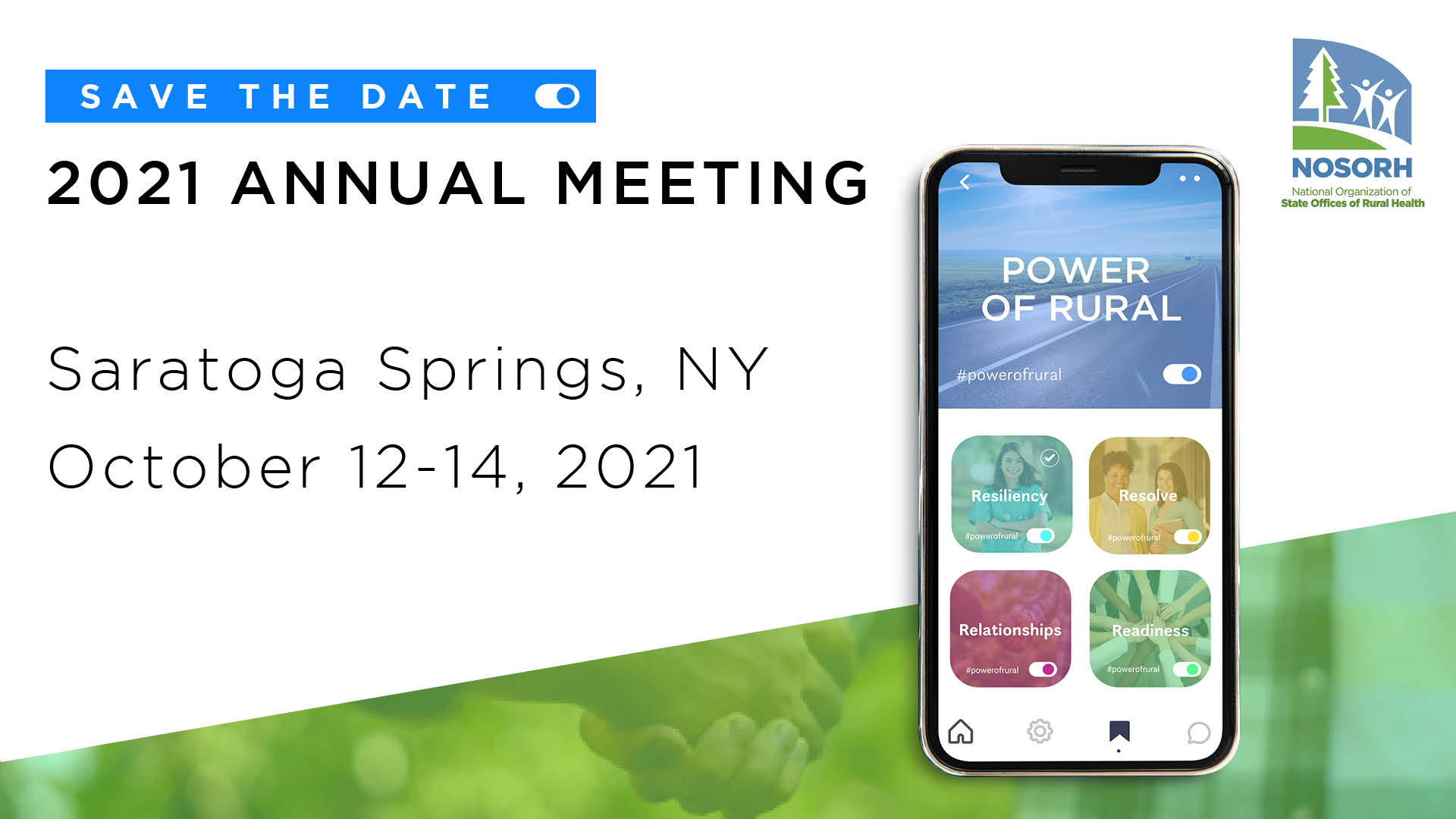 NOSORH invites you to join us at our Annual Meeting in Saratoga Springs, New York!
The NOSORH Annual Meeting 2021 will feature a variety of sessions. Please see the draft meeting agenda for more details on planned sessions and speakers. The NOSORH annual meeting will be in-person this year, with a virtual option for those who cannot travel for some sessions. Social distancing will be practiced throughout the conference. Final information with social distancing protocols based on CDC and New York state guidelines will be sent out with the "safe travels" email a week before the meeting. Should it be necessary to cancel the in-person sessions, registered attendees will be notified no later than October 1st.
Participants are invited to attend the following optional events:
New SORH learning session – October 12th from 5:00 – 6:00 PM ET
During this session, we will discuss the history of NOSORH, its mission, and how we operate. As well as reviewing the committees, resources, and other opportunities for engagement that will help you as you transition into your role.
Welcome reception from 6:00 – 7:30 PM ET
Join fellow State Offices, Partners, Speakers, and other guests for appetizers and assorted beverages.
Optional off-site event – October 13th at 6:00 PM ET (to be determined)
More information coming soon!
The registration deadline is September 24th, 2021. Full refunds are available through September 24th for in-person registrants. To request a refund or make a change to your registration, contact Kayren Cross at (586) 232-9206 or kayrenc@nosorh.org.
This year the planning committee is planning the agenda around the theme of "Resiliency, Resolve, Relationships, and Readiness." There will be a wide array of topics and speakers from national partners, known rural health experts, and a keynote from the bestselling author of the book, The Hospital: Life, Death, and Dollars in Small Town America, Brian Alexander.
SORH/FORHP virtual attendees: $300
SORH/FORHP in-person attendees: $400
Other invited guests: $450
New SORH Learning Session: no charge, but registration is required
The Saratoga Hilton
534 Broadway, Saratoga Springs, NY 12866
Discounted rooms are available to meeting participants at the rate of $116 per night plus taxes until September 10th, 2021. The hotel allows for cancellation of reservation with no penalty with a 2-day notice.
For more information, click here or call (888) 866-3596 and use the code "AQW."
Lyft and Uber services are available at Albany international airport. These drivers may drop off passengers in front of the airport and pick up passengers at the curb outside of baggage claim. The fee is approximately $45 each way.
We hope to see you there!