Bonnie Burlingham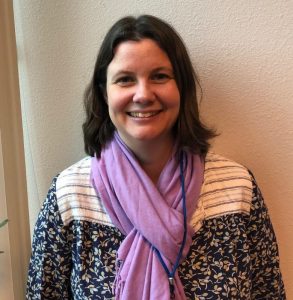 Washington State Office of Rural Health
SORH Grant Manager
What I'm working on right now:
Improving quality in Rural Health Clinics through mock survey, TA site visits, and developing short educational videos to help demystify the federal RHC regulations. We completed our first video on Annual Evaluation last summer and a video on Policy and Procedure development will be released soon.
Palliative Care integration in rural areas. Led by our SORH director, we are developing resources to increase palliative care capacity in 7 rural communities. I'm specifically working on the telehealth aspect of the project. We are starting with a provider-to-provider case consultation 6 month pilot, all done via videoconference.
Increasing rural EMS volunteers. We've seen a decline in rural EMS staff, particularly volunteers. We are working in partnership with Washington OneNet on an educational video series to bring community leader awareness to the topic and to help rural health leaders convene conversations in their communities about the problem and potential solutions. We are creating several more videos diving deeper into the stories of the people featured in our first short video in order to demonstrate that anyone can volunteer in rural EMS.
What I'm currently reading: Thinking in an Emergency by Elaine Scarry
Favorite thing about working at a SORH: I love working with rural community members and supporting health service development in rural areas. I also love that the SORH work changes as population health, policies, and priorities change so the work always stays interesting.
Favorite quote: "It's not the critic who counts…" -Theodore Roosevelt.
When I was 9, my dad hung the entire quote up in our bathroom, so every time we were in there we read it. To this day, I have it memorized and it rings true so often in our SORH work. It's easy to criticize others' work or find all the reasons we can't do something. It's much harder to actually accomplish something and facilitate positive change, and that's the work that matters in the end.
If I weren't doing this, I would be… At the park with my kids!
3 great things about rural health in Washington:
Every community is unique in population, assets, and geography. We have mountains, ocean, desert, plains and rainforest all in our rural areas, and each one has unique characteristics of the communities living there.
There are some very geographically isolated areas with one road in and one road out, with thriving and creative communities living in the middle of them.
We have some great rural health leadership across the state!